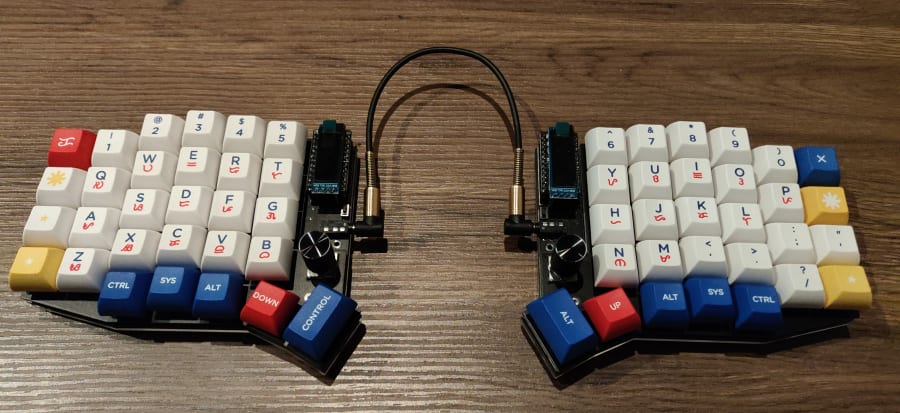 The SofleKeyboard is a 6×4+5 keys column-staggered split keyboard with encoder support. Based on the Lily58, Corne, and Helix keyboards.
Build components
Switches: AEBoard Naevy v1 (lubed Krytox 205g0)
Keycaps: Katha Baybayin (KAT)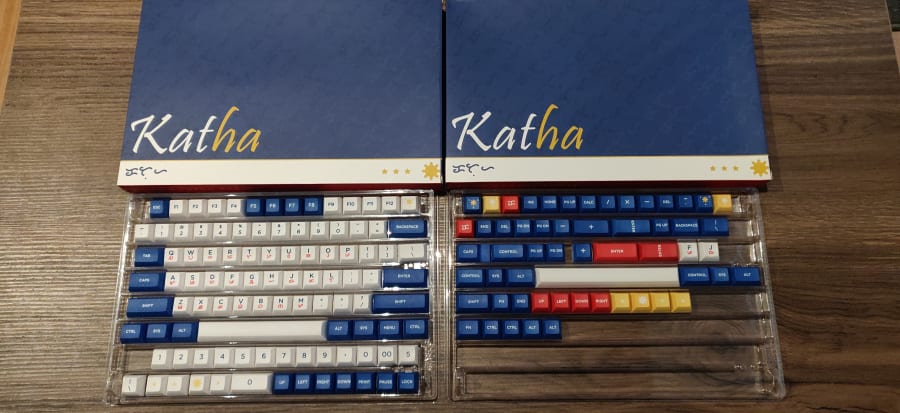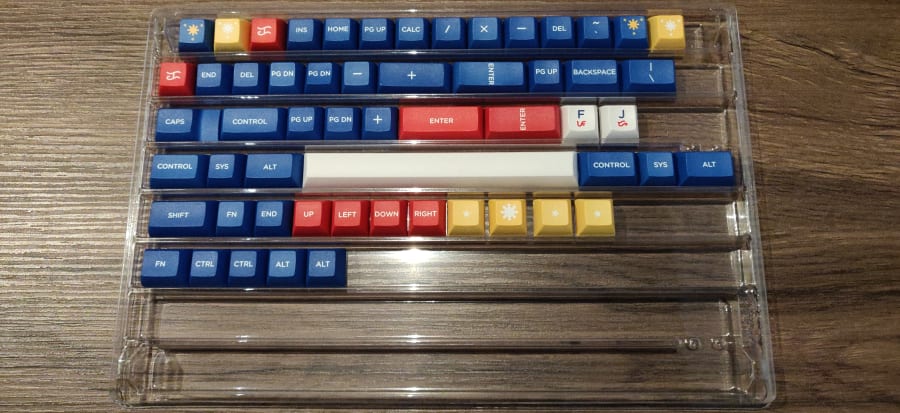 Firmware
QMK and Via compatible keymap with focus on adding a standard navigation cluster layer plus some Vim-inspired features e.g. soft escape (Esc when held, Ctrl when tapped), using h, j, k, l as arrow keys.
Layout
View in Keyboard Layout Editor
Features
Via support
Mode for soft escape (Esc when tapped, Ctrl when held)
Vim-style navigation (h j k l as arrow keys)
Mode for standard navigation cluster
Toggling between layers when encoders are pressed
Encoder controls (additional layer/s when Ctrl or Shift is held)
Encoder controls
| modifier | encoder | action |
| --- | --- | --- |
| N/A | Left | Mouse wheel L/R |
| N/A | Right | PgUp/PgDn |
| Ctrl | Left | VolUp/VolUp |
| Ctrl | Right | Brightness Up/Dn |
| Shift | Left | Mouse cursor L/R |
| Shift | Right | Mouse cursor Up/Dn |